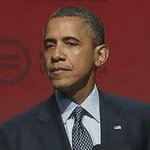 @flyosity Get it up? pic.twitter.com/IAHV7ovKUw
When writing down the seed phrase for a crypto asset wallet, do not speak the words out loud - especially if you ar..twitter.com/i/web/status/1…d2
One man's electrical waste is another's thermodynamic security.
"For the first decade or so of new tech, most of what you see is skeuomorphic design that mimics the shadow of the..twitter.com/i/web/status/1…zP
@stmichaelsen @NickSzabo4 The very nature of information itself does not afford you that right. It's a dream promised to you by government.