@UniumInc @bramcohen Because users who don't opt into SegWit remain on the same network as those who do.
@bramcohen If your network is born via a contentious fork, is that a birth defect you have to deal with in perpetuity? 🤔
If Satoshi's coins ever move, it probably means that Bitcoin's privacy has increased sufficiently to make it safe to do so.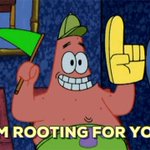 @mechanikalk @gridplus Keep trying. pic.twitter.com/zkHY687kgY
@gakonst Looks right. You'd be able to grab D/E from a previous spend /if/ addresses were being reused. If not, you're out of luck.
@gakonst It gets complicated. You also have to know the public keys of the other two key sets in order to spend from the 3 of 5.
@pray4crypto Well there are over 2048^100 possible combinations…
It's fascinating to see how fake news happens. Journalist reads 6 replies into thread but doesn't read 7th reply (m..twitter.com/i/web/status/1…q5