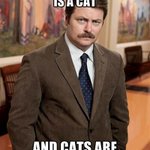 Sorry, cat & pug lovers. pic.twitter.com/J3VFnk6ErP
When cooking with hot peppers, the trick to making a dish that burns going in but not coming out is to remove the seeds from the peppers.
My favorite minor feature of my Garmin is the realtime display of the speed limit. My least favorite feature is when it displays wrong data.