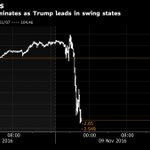 markets Dollar plunges bloom.bg/2ejYRDm pic.twitter.com/iUxrcQP7Sa
polemitis 8/ My observation so far (in Dubai) is that there is no way to exchange for rupees in any currently legal notes
India is hard forking the Rupee, but with $200B on the line perhaps there are sufficient supporters to keep Rupee Classic alive.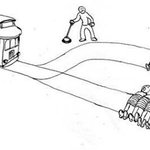 American voters on this #ElectionDay pic.twitter.com/yAFjSIrzFW
RT @maraoz: Vote gives the illusion of changing the world, but is actually an act of aggression. That is especially true today :(
@Beetcoin It's completely antithetical to the reason Bitcoin was created - eliminating trust in third parties.

@Beetcoin You didn't read the article and the long term plan. pic.twitter.com/xKR9i2qnkf
"We need a mutable blockchain because the EU is declaring that people have a right to be forgotten."… https://t.co/oUsQfEQtdh
RT @victoriavaneyk: "A people that elect corrupt politicians, imposters, thieves and traitors are not victims… but accomplices." —George…