@gmelika They are now aware of my situation, which I expect will be helpful if there are future calls of this nature.
Snowden Don't stay safe. Stay free.
@johnbiggs … so then I had to explain Bitcoin to the police… 😬
@johnbiggs Never a dull moment in cryptoland.
@joonian I have no evidence to support that; it could have been anybody I've upset over the years.
Don't dismiss opinions of those who protect themselves with pseudonyms; they make crypto asset networks more robust. https://t.co/r16XXOIgoB
@OneMorePeter @Mandrik Thankfully it ended without incident. Unfortunately I doubt it will be the last such occurrence…
@jbeardsley It's a price you have to be willing to pay when becoming an outspoken public figure.
@Mandrik Thankfully it ended without incident.
Dear anonymous coward who just sent dozens of cops w/ rifles to my house w/a false hostage situation report: I am not so easily intimidated.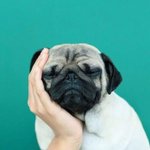 When you wake up and realize it's Monday and there's still a whole month of SegWit2X drama ahead of us. pic.twitter.com/c6PjV6Q8e8