@TradeBlock Hey-o, looks like your explorer has frozen at block 545921
@hudsonjameson Surely you have satellite options? It sucks as a primary ISP but is better than no ISP when your landline ISP goes down.
@jbeardsley Yeah I noticed that - lucky neighbor seems to have benefited!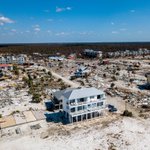 When you engineer with edge cases in mind, unlike everyone else. nytimes.com/2018/10/14/us/… pic.twitter.com/3axEP4fsyn
@flndwndrnk You misspelled "Baron" and "Aficionado" in your Twitter profile.
Bitcoin is like Linux in that it's an open source collaborative project.
Bitcoin is not like Linux in that the syst..twitter.com/i/web/status/1…41
Yes, we can build a better Bitcoin… by making Bitcoin better.