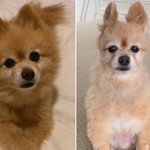 me before quarantine haircut / me after pic.twitter.com/FFZH1Lo8QZ
@defrost94 Can't say I do, I've never found them particularly interesting.
Bitcoin is robust because of its transparency; the result is that many people can watch for adversarial behavior. Y..twitter.com/i/web/status/1…th
@AndreaButeer I recommend against paper wallets; there are far too many things that can go wrong and result in catastrophic loss.
Q: When is the right time to buy bitcoin?
A: When you no longer have to ask for validation that it's the right time.
@blokchainreport YouTube has admins that can kick abusive users off their network. Bitcoin does not.