If the government doesn't bail out companies that collapse due to unanticipated circumstances then nobody will take..twitter.com/i/web/status/1…ay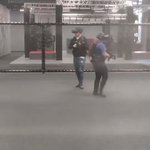 FUCKING LAG pic.twitter.com/FdJfROCTds
@DickbuttDr After 10 years and half a dozen attempts to build a better Bitcoin, I'm not so sure about that.
If you don't believe me or don't get it, I don't have time to try to convince you, sorry. But I do have time to poi..twitter.com/i/web/status/1…1o
What's your favorite educational Bitcoin meme? For example: "not your keys, not your coins!"
@chrishobcroft I haven't had time to evaluate anything yet; it'll be a weekend project some day.
Bitcoin may be the first asset that can be stored in such a way that it has no single physical footprint. As such,..twitter.com/i/web/status/1…fU