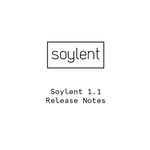 soylent Excited to announce Soylent 1.1 GA. Includes changes to formula and packaging. Release notes: plk.tn/1BCiRkG pic.twitter.com/xmRqxS89x7
@Jeremy_DeGroot Silk Road was resurrected within a month of its demise. Dread Pirate Roberts can not be stopped.
1 year ago today, the FBI shut down Silk Road. Long live Silk Road :-)
@KoKyuBBQ Since you're struggling for a space downtown, you should really talk to @StayandPlayCafe about their space's availability.
@pmccall777 Psh, speak for yourself - I love that game! Extra points if you can identify the caliber.