The first time I sent a wire transfer was to some random bank in Japan. :-)

It took pages of paperwork, an hour in..twitter.com/i/web/status/1…3Y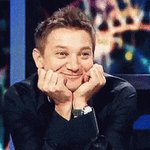 @Relic_USA @DLoesch @NRA @GOP You think you can vote guns away? pic.twitter.com/yUKBZUTz1B
Live free o̵r̵ ̵d̵i̵e̵ and disempower your oppressors.
@WhalePanda Story checks out. As a permabull, I've only lost money by trading. Not gonna give you any more of my precious satoshis.
@jespow What if aliens show up with their own bitcoin from a network that gets mined by Dyson Sphere ASICs?