"Cancel Culture" has taken on a new meaning this week.
I'm attending a Bitcoin conference this weekend.
No mask.
No gloves.
No goggles.
I'll just sit there.
In meatspace.
Like a psychopath.
Probably unpopular opinion: I'd rather NOT live under a government that has sufficient surveillance, competence, an… https://t.co/3W0kkGnepT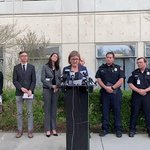 Public service announcement! pic.twitter.com/I0aNN2C1ZT
@kallerosenbaum Due to heavy filtering, most times I don't even get notified.
@ConquerTrades Sir, if you explain the joke it's not funny any more.
@antsankov Indeed, my joke is funny on multiple levels.
He clearly didn't have enough to stop agents of the State from torturing and murdering him. https://t.co/y6lQ61DTUk