freegunzone 3D print guns at home instead of going to the gun store.

#SocialDistancing pic.twitter.com/pwGspucPjg
The point of using a blockchain is to ensure that cheaters never win.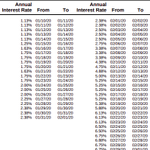 Looks like the securities lending market for GBTC shares is heating up. pic.twitter.com/1lJJ1Y5mDd
RT @PeterMcCormack: *Bitcoin Beginner's Guide Part 16*

WBD201 - The Future of Bitcoin with @jeremyrwelch. We discuss:
- Hyperbitcoinisatio…
@MyLegacyKit Truthful? Craig can't hack his way out of a paper bag.
Physical headquarters create a single point of failure. @CasaHODL is a remote-only company.