@marketermary Everybody likes money :-) Step 1 is realizing that Bitcoin is just another form of it.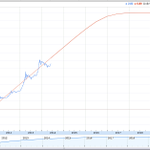 @cryptotraveler @crypto_angel The Million Dollar Logistic Model says ~$7,000 pic.twitter.com/lvwu6JEyB2
@abbydactyl @pig_poetry Above is the logical choice to me; it seems that above-repliers should agree to lambaste below-repliers.
It's 2014 and we still haven't achieved consensus on whether one should reply above or below a quoted email.
@BTCFoundation Maybe it's just me, but none of the links in the body of the post are clickable in Firefox or Chrome.
@cryptotraveler @barrysilbert Amazing how rabid Bitcoiners are willing to completely overlook Apple's M-O of complete control over UX.