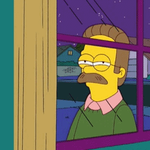 @jgarzik MFW a pro-Bitcoin person claims that an emerging Bitcoin-related technology will never succeed: pic.twitter.com/4uVivHsVpW
@EntrancedBeef @pmarca self driving cars need beds for both recreational & utilitarian activities. Overnight driving opens possibilities…
@jgarzik *bump. ABORT DUMP, I REPEAT, ABORT DUMP!
1) Miners: "we defer to Core devs' experience to make consensus changes"
2) Devs: "we don't have authority to decide changes"
3) Users: WAT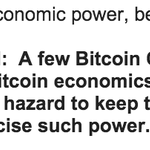 Bitcoin Core committers are central planners, whether they like it or not. pic.twitter.com/OYCfEGZGss
@kristovatlas @jgarzik On average, blocks will never be full because empty blocks drop the average significantly. Full blocks ~= 700KB avg
@BenedictEvans @pmarca Perhaps we're just humoring the anti-crypto proponents because we know the direction we're headed is inevitable ;-)
@Vlad_Roberto @Radomysisky What? The Foundation is dead. The only people who "control" the protocol are not affiliated with it.