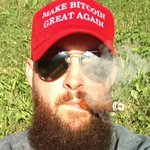 Nobody recognized me at @ScalingBitcoin because they've only seen my avatar, so here's what I look like IRL. pic.twitter.com/N3pwO8SeMZ
@gavinandresen Thankfully Twitter outages were usually only a few hours at a time; had they been days/weeks, may have fared worse.
@ryanxcharles INB4 "it wasn't a hard fork because the chain itself didn't fork."
Bitcoin's UX isn't great, but if we make BTC very user friendly before solving technical scaling issues, may become a victim of its success.
@bamos01 @GeminiDotCom Different types of DoS => different effects. I don't recall BTC exchanges turning off processing, just seeing delays.
@nvk It's hard to explain and understand, hence why I think "governance" belongs in lots of quotation marks :-)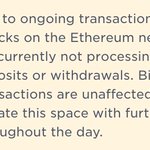 "Bitcoin transactions are unaffected." - @GeminiDotCom pic.twitter.com/gXTTz2lXyf
@nvk If you mean that a node can hard fork away from an unwanted soft fork, yes - but action is required on their part to do so.
@nvk *For hard forks. Miners do have the final say with soft forks.