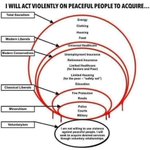 A useful guide to -isms pic.twitter.com/7catZQio8k
@LynAldenContact Puerto Rico for half the year and then your personal favorite place during hurricane season.
RT @lunaticoin: L138 - ¿Cómo podemos protegernos de un ataque de llave inglesa? con Jameson @lopp . Tratamos:
- Qué es
- Mecanísmos de prot…
Advancements in technology naturally result in price deflation of goods and services.

If it weren't for central ba… https://t.co/FT69GuJIUF
Do you really believe inflation is only 7.5%, anon?
My Bitcoin thesis has been simple and stable for a decade: "fuck you."

Numerous books and essays have been written… https://t.co/4U5zaG0495