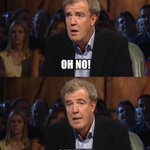 @CoinDesk @egreechee CHINA BANS BITCOIN pic.twitter.com/miMTfoO915
Romance scams are a $500M per year industry and such scammers are adopting crypto at a fast pace. Don't send your m… https://t.co/iJ4PLSQLdB
Many folks foolishly view bitcoin as just another asset to trade.

Their fear is your opportunity.
RT @CasaHODL: Can a nation really ban #Bitcoin?

Learn more about why that's complicated and what you can do to stay safe in this panel dis…
The keyboard is mightier than the sword.

But it doesn't hurt to keep a well-stocked armory.