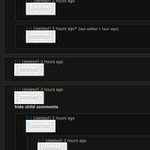 This is how you know you're on an /r/bitcoin fork debate thread. pic.twitter.com/cXgDxqekBR
Deputy US Marshal: "in 100 years my digitized consciousness will be keeping @lopp's digitized consciousness in check." I'm on the list now.
jgarzik By my subjective estimation, overwhelming majority of #bitcoin miners, businesses and users want a block size (..tps) increase.
May the best fork win. The free market shall prevail either way.
@mac_devine M/R would be too heavy if reindexing blockchain constantly, but for indexing it once every few weeks or months, would be great.
Financial regulators boxing in Bitcoin as a currency & not considering apps like @storjproject is like forcing financial regs on @Dropbox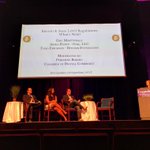 "All we're asking for as Bitcoin entrepreneurs is a level [regulatory] playing field." @martindale @Cryptolina pic.twitter.com/0yCOqot7Ck