In a world of commercialized sovereignty individuals will shop for jurisdictions unencumbered by geography of birth. ibtimes.co.uk/bitnation-esto…
@masonic_tweets Every citizen is a criminal, it's just a matter of targeting the easiest laws to enforce. Next up: jaywalking & loitering?
Proof of Freeze: create a Bitcoin transaction with outputs encumbered by OP_CHECKLOCKTIMEVERIFY & nLockTime=499999999 (~March 13, 11515AD)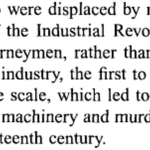 Well paid workers whose industry is disrupted have more to lose and have greater means with which to enact violence. pic.twitter.com/He6X7tNRtp
@kristovatlas I'd expect a successful @21 end game to result in chips in millions of devices that are not sold as "Bitcoin Computers."
Bitcoin is to Banks not as Uber is to Taxis, but as Internet is to Newspapers.