Two blocks diverged in a chain, and I -
I took the one more widely accepted,
And that has made all the difference.
@LokiSullivan Evaluate their proposed hard fork and then decide whether or not I agree with it.
@gavinandresen Good points. Satoshi should have left a timelocked last will and Bitcoin testament.
If Satoshi Nakamoto wanted ________ for Bitcoin, he wouldn't have abandoned his project.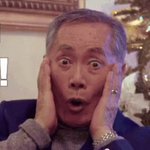 @brianchoffman I've never seen so much contention over a whitespace change. pic.twitter.com/1shs2GC0EO
@LarryBitcoin @Technom4ge Right, my main point is that second layer solutions aren't maximally effective if anchor demand can't be met.
@LarryBitcoin @Technom4ge SF is good for now but I'm unaware of a way to indefinitely continue increasing chain anchoring capacity via SFs.
@adolfosrs No, they just have a ton of small pools and I think not all of them have switched to BU.
One can be in favor of a hard fork block size increase & against Emergent Consensus. Bitcoin scaling shouldn't be reduced to binary options.
@twobitidiot There are similarities in some of the rhetoric, but thankfully Bitcoin is neither a democracy nor a republic. 🙂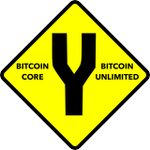 magnr Our plan for a #Bitcoin hard fork: Protect asset value on behalf of our clients - magnr.com/blog/bitcoin/b… pic.twitter.com/qAAdxFfvLz