@richcollins IDK about consumer wallets but we offer a command line tool with low fee consolidation functionality for BitGo users.
Bcash's first heartbeat: 000000000000000000651ef99cb9fcbe0dadde1d424bd9f15ff20136191a5eec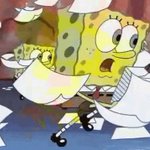 @brianchoffman Decentralized consensus is hard pic.twitter.com/FcIxFQ3Icl
@kristovatlas But you know what they say: "one man's shitcoin is another's pump-n-dump."
Bcash has left the safe harbor of theoretical existence. Now we can observe how well it sails the stormy seas of the adversarial Internet.
If you make a bitcoin txn right now you can get confirmed in the next block for… 1 satoshi per byte. Good time for dust consolidation.
If you're waiting for the first Bcash block, you should really go about your day and be productive. It's probably going to be a long wait.
Architecture is a form of law - it determines what users can do. If commercial interests build public systems, expect misaligned incentives.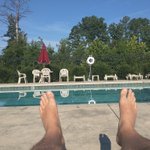 @ziggamon My preferred way to view the Bcash fork pic.twitter.com/TVW4ErTFmq
"To live is to risk it all. Otherwise you're just an inert chunk of randomly assembled molecules drifting wherever the universe blows you."