@drwasho Last I checked, such removals are actually just cleanups - the owners of removed accounts purged themselves voluntarily years ago.

Intellectual honesty from @bitcoincoreorg bitcoincore.org/en/2017/08/18/… pic.twitter.com/ySsvZ60DyW
Common reactions while driving around town…
Year ago: "What's Bitcoin?"
Today: "Whoa, you have the Bitcoin license plate?"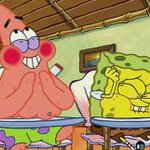 @twobitidiot Because SegWitCoins aren't bitcoins. pic.twitter.com/CmUvqKXPfQ
@jdh It's a custom static site; I only create one or two pieces of large content per month so updating it manually isn't a huge hassle.
Soon as a new dev team forks Core in an attempt to move protocol forward, they fall behind. Constant work required. twitter.com/mor_pav/status…