If a subset of users decide amongst themselves to change Bitcoin's consensus rules, it's an act of:
@zooko Have you considered buying a lambo? With radar stealth, of course…
If you're trying to lead Bitcoin meatspace consensus, you'd best look over your shoulder every few seconds or you're gonna have a bad time.
@btc_joe @BashCo_ It's tricky because exchanges stand to gain significantly by boosting trading volume and thus fees.
@kanzure Be that as it may, users will demand their "free money."
@HereticsMTN Users demand access to their "free money" and some threaten lawsuits if they don't get it.
If altcoin airdrops to BTC holders continue to accelerate, services should solidify standards for supporting them. twitter.com/BashCo_/status…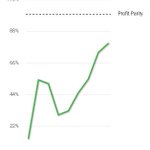 Finally figured out a metric to help determine when to sell these BCH. pic.twitter.com/xHotgEv5uO
@twobitidiot Nor rule by hashpower, as many supporters would argue is the case.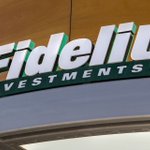 coindesk BREAKING: Fidelity Brings Bitcoin Tracking to Traditional Investor Portfolios bit.ly/2wsoase pic.twitter.com/DDgdq7gWo4