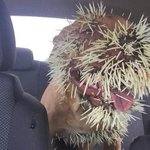 When you manage to find the right combination of words that triggers half of the Internet. pic.twitter.com/pdZ7s4bjWL
@BobMcElrath If you don't understand how the OKEX woodchipper operates then you have no business margin trading on that platform.
If no one's trying to troll you, defame you, sue you, or kill you then you're probably not being particularly disruptive.