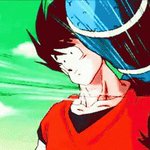 The "major blows" dealt to Bitcoin by the SEC's accelerating rate of ETF rejections. pic.twitter.com/ksCtmwHHwQ
@APompliano I thought the SEC is whining more about "market manipulation" concerns than about safety of customer funds?
@brucefenton @_jillruth How do you reconcile freedom of association with anti-discrimination laws? 🤔
The folks who still want to debate Bitcoin scaling these days seem to be those who fear fading into irrelevance. Ti..twitter.com/i/web/status/1…iA
@fluffypony "My privacy is crippled; blame Big Brother. Yes, this is my emotional support dog who helps me forget the state of the world."
As facial and gait recognition systems become more prevalent in the Orwellian present, who is working on technological countermeasures?
@annairrera "Miners control Bitcoin" is an age-old narrative that was thoroughly debunked by the events that transpired in 2017.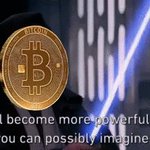 You can't win, China. If you ban Bitcoin… pic.twitter.com/299WoJBsZp