We have the technology to prevent embarrassing zoom dick incidents. Get to work on the dick detection firewall, @zoom_us.
The most qualified bitcoin custodian is you.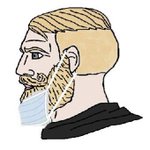 "Citizen! Are you prepared to comply with the indefinite extension of lockdown decrees?" pic.twitter.com/Dm92X4EEY6
Acquire more bitcoin so that your enemies can't have it.
@lightcoin I'm going to guess better metrics if you use streaming media players?