I can't teach you to be rich.
I can only teach you to not get rekt.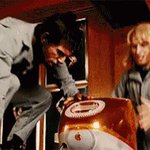 @cryptograffiti Obvs you fix this by putting the bitcoin in the art. pic.twitter.com/VPBhxoFTt0
The key point that detractors don't seem to grasp:

Bitcoin is not up for debate.
"Scaling Debate" section added to Bitcoin History page. Let me know if I missed any good sources! https://t.co/HmMgGBIeAV
@drhex2c If you want to attack Bitcoin, you'll need more than words. I won't waste words "defending" against whining.
Bitcoin does not need defense from its believers on the topic of energy consumption. The incentives are aligned and… https://t.co/yNgaJORom4
In 4 hours I'll be speaking at TCV Summit.
Talk title: Building Sovereign Businesses
Alternate title: "Fuck You" Ca… https://t.co/jkUH9cZtlC
Back in the day I couldn't PAY folks to talk with me about Bitcoin.

Today I get paid to talk to folks about Bitcoi… https://t.co/sGrDkDiZVi