@Lord_Ashdrake SIR, THE BITCOINS ARE THE MONEY. WHY WOULD YOU TAKE YOUR MONEY OUT OF THE MONEY?
"If you leave a negative review of a product on Amazon, Amazon shares not only your review but also your account de..twitter.com/i/web/status/1…94
Freedom from trusted third parties
Freedom from arbitrary authorities
Freedom from biology
Freedom from gravity wells
Freedom from spacetime
Many talk about Warren Buffett's wealth.
Few mention that 95% was generated after he was 60 years old.
After spendi..twitter.com/i/web/status/1…XC
A highly underrated skill is the self control to prevent envy from moving your own goalposts for success.
Americans spend more on lottery tickets than on movies, video games, music, sporting events, and books combined.

B..twitter.com/i/web/status/1…kc
Twitter has democratized dunking on authority figures. Thank you, @jack!
@MarkHerringVA You already lost. Resistance is futile, but entertaining!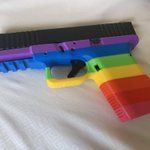 It will have a hard time shooting straight but it's still FABULOUS! pic.twitter.com/xiYQvVXFff