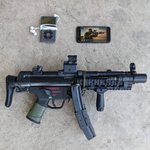 MP3
MP4
MP5 pic.twitter.com/Nwvj5OeBqe
@lingzhong_ @jack It should be optional. Just like how I have the option to take my account private and take a hit on engagement.
Yo @jack

Let us choose to charge a few sats if someone wants to reply to our tweets or tag us.

Spambot problem solved.
No central planners are capable of producing what free people can when left to their own designs.
"You haven't made money until you cash out."

Smooth-brained short-term fiat thinking that does not apply when your… https://t.co/8oz4GGKYkd
Your node, your rules.
Not your node, not your rules.
Your keys, your choice.
Not your keys, not your choice.