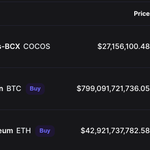 The Flippening is upon us. pic.twitter.com/uO4KvDYgci
Super low time preference: not desiring the latest phone hardware because your preferred hardened operating system doesn't support it yet.
@DanDarkPill Imagine being so desperate for good news that this is what you come up with.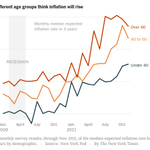 Those who aren't old enough to have experienced significant inflation are least likely to expect it. pic.twitter.com/qARc6HqTgM
"I wish I had spent more of my life staring at price charts!"

… exclaimed no one on their death bed.