@tuurdemeester Do you believe that we're going to enter another bull phase before Bitcoin investment vehicles hit the retail markets?
@RyanScudellari Nope. This did not occur on Twitter. And by "system" I mean the Internet in general.
Stupefying that I resort to ferrying pieces of paper between financial institutions to avoid fees on more efficient electronic transactions.
We need to be changing our behavior, but in the opposite direction. Encrypt ALL the things - it's time to fight back in the War on Privacy.
Many adults changed their online behavior b/c of NSA surveillance. Sounds like a mass retreat from the Internet. http://t.co/UmchLxgzgM
@matthew_d_green He just has to leave his tooth and public address under the pillow.
Does your state still have the consent of the governed? Based upon Congressional approval ratings, I'm not so sure that the USA still does.
Founders of the US believed states must be built upon consent of the governed; states otherwise conceived lack legitimacy & legal authority.
One quote that struck me during @LibertyFestNC: "Communism & Socialism are fine so long as everyone in the system participates voluntarily."
jeffreyatucker Politicians rarely change systems. They are not leaders. They are usually lagging indicators. They will not give us better systems.
@CoinChomp Looks like it's time to make my 2014 Bitcoin IRA contribution.
It's not completely clear yet if @a16z intends to found/fund a "Red Hat of Bitcoin" but if they do, I want in.
It amazes me to see people using a system that allows us to effortlessly converse with millions of people loudly proclaim that they're bored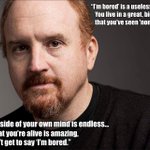 How can anyone who has the entire sum of human knowledge at their fingertips possibly be bored? pic.twitter.com/inpBaamGi4
EdFelten Secure protocols for accountable warrant execution. New blog post and paper. ow.ly/vkL2O