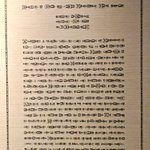 Bitcoin Whitepaper made from USD by @cryptograffiti pic.twitter.com/aIgX5nU0oq
If you truly want to protect your privacy, you'd better be prepared to lie.
The ability to pay for bitcoin Lightning channels to be opened to you via other cryptocurrencies and even custodial… https://t.co/4NCRcIIdfX
@WhalePanda So you're saying that it's gonna pump? That's some perverse incentives if I do say so myself.