Life extension biotech ain't gonna be cheap at first. Best stash some bitcoin away to improve your HODL longevity.
Property tax is a form of wealth tax.
Terrible investor: "Wow, nobody's dumb enough to buy that."

Great investor: "Whoa, a lot of idiots are gonna buy this!"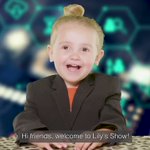 LilyKnightShow Why #Bitcoin? @MicroStrategy CEO @michael_saylor nails it in Lily's first interview ever ✨ (1/2) pic.twitter.com/ZAcKE3jbeE
The appropriate amount of time to spend in the sauna is "until your phone overheats and shuts down."
@Never10kagain I only lend GBTC in nontrivial amounts. I'm less concerned about it because it's already not under my custody.
@CapMetalMarvel It's an interesting idea but it will require work to optimize your ROI. See @alexbosworth's tweets on his own experience.
Lending out your bitcoin is like sweeping up gold dust in front of a steamroller.