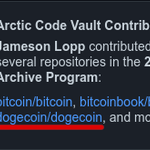 YASSSSSS ðŸpic.twitter.com/FE0QdZ0bZfbZf
If you don't believe me or don't get it, just wait and see.
Dropped my phone down a whole flight of concrete stairs and nary a scratch - kudos to @SpigenWorld Tough Armor!
It's far too difficult to set up a tor-only bitcoin+lightning node from scratch that doesn't leak info via clearnet.