RT @Nneuman: I'll be on Clubhouse with @lopp in a few min answering all your questions about multisig, #bitcoin security, and Casa's latest…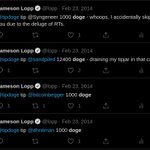 Taking a stroll down memory lane… pic.twitter.com/W05euo5rm3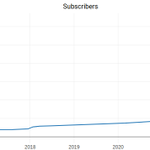 /r/dogecoin vs /r/wallstreetbets pic.twitter.com/qHFTEB2nGK
Conventional wisdom: build equity in a house; real estate is a fairly solid store of long term value.

Unconvention… https://t.co/kR5Nf5KkrI
@nic__carter @intangiblecoins Have you considered repositioning your laptop to an internet connection in a warmer zone of meatspace?
WHAT KINDA MORON WANTS TO PAY A TAX FOR THE PRIVILEGE OF PAYING THEIR TAXES
If you pay your taxes in bitcoin do you then have to pay capital gains taxes on your tax payment? 🤔 https://t.co/kjHREDUeUe
RT @CasaHODL: 🎉 To celebrate yesterday's big announcement, we're hosting a Clubhouse chat with @lopp and @Nneuman!

Ask us anything about #…
The real NFTs are the friends we made along the way.
History is not kind to naysayers. They tend to be forgotten, as it is not noteworthy for folks to be against disruptive changes.
@bitmunt Do yo have any non-default node configs? If you tell the node it can use more memory, it will keep more in the mempool.
Stopped by /r/dogecoin for the first time in 6 years to see that it has become /r/wallstreetbets but with doges. This is gonna end well…