@carlhancock @flyosity If you store cryptocurrency in an online wallet, it's not your wallet. It's someone else's & they let you use it.
@flyosity the more things change, the more they stay the same…
In 17 days /r/dogecoin has amassed more subscribers than /r/litecoin has in 2 years. wow. such community. much generosity. many shibes.
@drewpotential And they could pay you in digital pennies with cryptocurrency via your local wi-fi hotspot.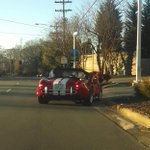 He likes his rides hot & his bodies cold. pic.twitter.com/ie0UedkwJj
averyj Merry Dogemas!! Send me your address and I will send you free dogecoin.
Got some new winter gloves that work with touchscreen devices. Might be the first time I've actually been impressed with a clothing gift.
Hope you all got what you wanted for Christmas; I'm still holding out for peace on Earth and good will toward men.
@EUGeneFreeman @UkAlpha Mining any cryptocurrency these days is a huge risk due to surges in interest / difficulty. Less risky to buy coins.
@EUGeneFreeman Note that the mining calculations I made there assume NO DIFFICULTY increase, which is stupidly optimistic.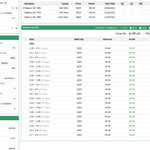 @EUGeneFreeman A very risky gamble. @UkAlpha doesn't want you to know that they're selling unprofitable equipment. pic.twitter.com/DnqkAND253
@UkAlpha LOL you noobs really inspire confidence selling your overpriced and underpowered "ASICs."
@maxkeiser I think it's time for you to weigh in on Dogecoin - it is a phenomenon unto itself. Most upbeat crypto community I've seen.