@gmelika Such a waste of resources; both camps are still trying to gather support but it seems like most people have made up their minds.
Rhetoric of block size debate has changed in recent months but vitriol remains the same. Now seeing "ivory tower" vs "populist" attacks.
@flyosity I think the bigger problem is assuming that @POTUS can take credit for them. I'll grant the uninsured metric to him.
@CoinAurora Not sure; it's a difficult topic to research. Though I'm intrigued by Monero's new "automatic hard fork every 6 months" plan.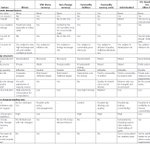 Poor comparison @IMFNews; Bitcoin mining isn't "cost of production" it's "cost of security." imf.org/external/pubs/… pic.twitter.com/SANKrzfhgP