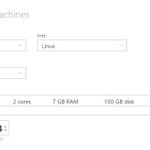 At a minimum price of $100 / month, running a Bitcore node on @Microsoft @Azure will be limited to businesses. pic.twitter.com/REzUST8RjO
@Xentagz Worst case scenario is possibly that recipients will receive bitcoin deposits in their wallets that never confirm.
@Xentagz Bitcoin itself will be fine; it depends on what the transactions are doing. Doesn't look like these will get into blocks.
@orweinberger That would require some heavier-duty blockchain analysis since the "cost" will only be for the txs that actually get confirmed
@pig_poetry shhhh, let's just distill the complexities of life into 3 word answers
You find a bug in an open source library you're using. Do you…
@matthew_d_green When one side argues "doing X centralizes system in terms of Y" & other argues "not X will centralize Z," everyone loses.