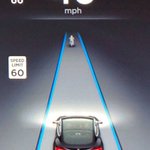 Kudos @TeslaMotors for rolling out autopilot motorcycle detection. Human drivers are one of our greatest dangers. pic.twitter.com/7mY4tNzaV3
@ollekullberg Just using it to help prioritize my interests :-)

ELI5: segregated witness' fork firmness is somewhere in between soft and hard. lists.linuxfoundation.org/pipermail/bitc… pic.twitter.com/EKALKnAKLF
@adam3us Sounds like "fundamental principles" to me; not sure "social contract" is best term. Gold's properties aren't subject to consensus.
@adam3us What do you mean by Bitcoin's social contract? A "social contract" generally implies that individuals consent to be governed.
What should I write about next?
Feel free to tweet other ideas at me.
@MadBitcoins @_jonasschnelli_ Immutability is only achievable for the past, though it would be cool if someone figure out future-proofing it
@MadBitcoins @_jonasschnelli_ *shrugs* I read that as an axiom of the protocol, not as a statement that it's feasible or he supports it.
@Piotr14Tra Only time will tell, but in general if people want to transact and fees are > a few percent, they'll likely use another network.
@_jonasschnelli_ @MadBitcoins From a technical standpoint he's completely correct; I suspect that's the perspective he's viewing it from.
@jgarzik @TuurDemeester Anyone is free to vote for it by running code, but ask the perpetual-50BTC-block-reward forkers how well that works.
In the land of the Lightning Network and high on-chain transaction fees the bitcoin HODLer is king.
@ziggamon @TuurDemeester It becomes murky because there's no clear definition of which is the "real" Bitcoin in case of chain forks.
@TuurDemeester Every rule in the Bitcoin protocol is perpetually up for vote. Machine consensus must be found in meatspace.