@30somethingSTL They're considering it, but no way you can convert $50M worth of tokens through @ShapeShift_io in a reasonable timeframe.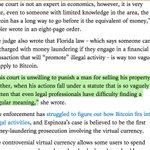 virtuallylaw Very interesting ruling on enforceability of money laundering: miamiherald.com/news/local/cri…

cc @brianeklein @jerrybrito pic.twitter.com/oO87hpiI0w
@Cryptoe1337 It's possible, but they wouldn't be able to use any of the major exchange that require ID.
The DAO attacker now has a new challenge: how to liquidate their ETHC tokens without crashing the market & without losing their anonymity.
At a market cap of $45M, Ethereum Classic is currently worth less than the value of the ETH tokens taken by the DAO attacker.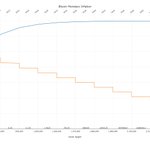 "You are here" H/T @BashCo_ plot.ly/~BashCo/5.embe… pic.twitter.com/OVFzs3m28Y