naval By creating a global, inviolable precedence stamp, the blockchain has removed the role of the state from certifying inventors and explorers.
On the flip side:
There is no code of conduct.
There is no complaint department.
There is no dev onboarding process.
https://t.co/lWw36pxlYL
Bitcoin doesn't have a Core.
Bitcoin doesn't have a Foundation.
Bitcoin doesn't have an authority to stop people from claiming such things.
@ryanxcharles Core did their job; if the ecosystem wants to activate SegWit, the onus is on us all to make it happen.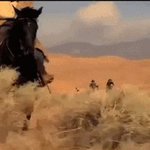 Rare historic footage of developers leading the Bitcoin community. pic.twitter.com/DVDAWfHbSm
@ryanxcharles Anyone is free to attempt to lead the bitcoin community. By my count this has already been attempted 3 times…
eric_lombrozo If you think adversarial networks are kept together only by everyone's good behavior you're going to have a hard time.