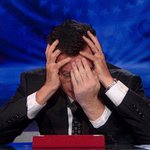 @deadalnix Definitely satire. pic.twitter.com/AeJdWqB7fI
@mecampbellsoup I think the shorter one is just the key fingerprint; commands should be equivalent.
Confession time: I lobbed the RAM grenades earlier. Core nodes were sufficiently armored to repel the shrapnel. All..twitter.com/i/web/status/8…oP
Most Bitcoin users don't care how it works, just that it does. It's up to engineers to push complexities under the hood of secure software.