@Satoshi_N_ Are you suggesting that the author of A Cypherpunk's Manifesto would sue Bitcoin companies for using Bitcoin protocol features?
@Satoshi_N_ There's nothing to debunk because none of the claims have been substantiated.
@nvk Still doable - you just need a Redis cluster now! 🤓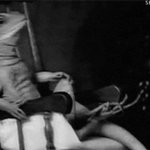 Back in my day you could load the whole blockchain into RAM! H/T @nvk pic.twitter.com/8nMbCmftpG
Some folks complain about hostility in Bitcoin, but it's often just the ecosystem's immune system kicking in. twitter.com/johnsonlau01/s…
The effort required to refute BS is 10X that required to create it: this is a recipe for asymmetric time attacks. Don't fall into the trap!
@VinnyLingham @rogerkver That's understandable; IMO the burden of proof should lie with the person making the claim.
It's easy to scare people with patent FUD; years ago the armchair lawyers on social media convinced folks that BitG..twitter.com/i/web/status/8…wl