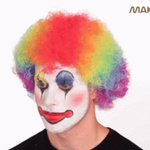 I've heard more than once lately that price inflation is a result of rising wages. pic.twitter.com/EVTnhA6B2d
@L0laL33tz @s3cp256k1 Sounds like you trust the WEF press office while I choose to trust Elizabeth. Guess we're at an impasse!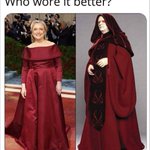 May the 4th be with you! pic.twitter.com/8xaNiZfqBA
Denial of unpleasant truths is a defensive mechanism: when we convincingly lie to ourselves we can more convincingly lie to others.
@s3cp256k1 LOL nope, but apparently you're quite susceptible to FUD.

Even if she was, it's irrelevant in the context of FOSS.
@elonmusk How dare you right click and save!
@s3cp256k1 If you're confused about why this is a ridiculous take: you can make the exact same claim about the Lighting Network.