Bitcoin dominance is down, you say?
False: Bitcoin dominance is up (to 0.14% of global M1 money supply)
@CryptAxe Very similar cars though the Elise has more power (especially over 6,000 RPM) and superior handling.
There is no attribute of Bitcoin that is guaranteed to never change. There is no authority to make a guarantee. Likelihood of change OTOH…
@Kosmatos Yeah, we have decent beaches and mountains. I'm more of a mountain guy.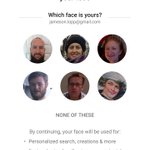 Nice try, Google. Not gonna make this any easier for you than it already is. pic.twitter.com/g7ZrcRtJjU
muneeb Blockchains have a $80B market cap and < 1000 engineers have committed code to a working blockchain.
@joonian No, that would have been a terrible idea - BTC has gone up over 10X since I bought it :-)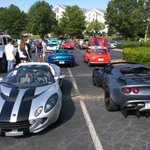 Great day to take the Bitmobile out for a spin with my fellow Lotus owners! pic.twitter.com/F8nVZTFNQp