My rough estimate is that in its current form, Ethereum can only scale to approximately 2 ICOs per day.
Large consumer Bitcoin wallets aren't wrong when they say most users want lower fees. Heck, we all want a free lunch, including Satoshi!
@fdfrye "Use" as in for payments? It's not a problem if you are holding BTC. Otherwise, you can use an "instant buy" service like @coinbase.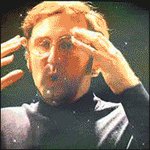 Technically speaking, there's no such thing as a bitcoin. pic.twitter.com/GFE3H1mXZh