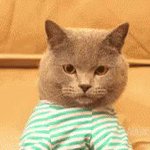 "The Flippening" actually happened many months ago, when /r/btc became more vitriolic than /r/buttcoin. pic.twitter.com/PI7SVqvDL1
@brianchoffman Eh? It never matters who makes a proposal - the idea must stand upon its own merit.
The secret to happiness is to find something you consider more important than yourself and dedicate your life to working on it.
@theonevortex I split them up for a reason I'll explain later 😃
@nvk But does validating transactions matter if you aren't sending or receiving any? 🤔