My rights don't end where your fears begin.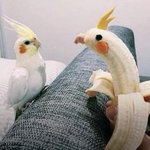 lopp bitcoin vs "the next bitcoin" pic.twitter.com/uGQ5n0n7cb
It will be at least another week before the next round of my seed storage stress tests is published; I have to comb..twitter.com/i/web/status/1…gD
While one can quibble over whether cypherpunks MUST write code (I disagree; there are many ways to contribute to th..twitter.com/i/web/status/1…1H
RT @brucefenton: I've got to be the only US Senate candidate in history to say "I'm a cypherpunk."

NH GOP Senate Primary Debate

IF YOU HAD INVESTED $1,000 IN BITCOIN 10 YEARS AGO…
.
.
.
.
.
… you'd have sold, spent, or lost it all by now.