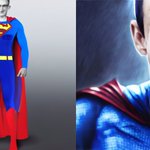 how Bitcoiners see @VitalikButerin vs how Ethereans see @VitalikButerin pic.twitter.com/qVxyck9XZ6
Generated each in < 10 iterations (minutes) via Midjourney

However, specific details are hard. Try as I might, I c..twitter.com/i/web/status/1…VJ
@Pe1per I have better luck when I say "bitcoin symbol" rather than "bitcoin logo"
The ability to bring complex imagery into existence in a matter of minutes is an impressive leap forward, but I'm m..twitter.com/i/web/status/1…uI
@MalwareTechBlog Given the public attention you've endured in the past, I expect it would be a cakewalk for you.
@CryptoAStick a little bit, though it doesn't seem quite as adept at handling more complex prompts
A $10 / month subscription to an AI image generator provides far greater value than a $100 / month subscription to a stock photo site.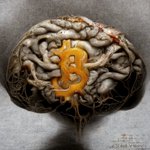 bitcoin on the brain pic.twitter.com/ldvq5sAxpL
@alphaN1 Just add —beta to the end of your prompt
Amazing to see the rapid advance in image generation engines. I prompted MidjourneyAI for "Cthulhu" on the left wit..twitter.com/i/web/status/1…81
No good can come from revealing your bitcoin balance to friends or family.