balajis As more merchants accept Bitcoin as remuneration, more people will accept Bitcoin as compensation.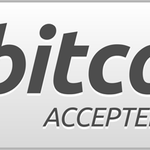 Dell Buy digital with digital: We're now accepting bitcoin on Dell.com del.ly/6017liYD pic.twitter.com/bzre6G8uNx
@jbeardsley Regardless, I don't find it acceptable to tell people that they're not allowed to defend themselves "because statistics."
@jbeardsley Shhhhhh let the man have his propaganda.
@pmccall777 Yep; their police response times are some of the worst in the nation IIRC.
Watching regulatory debates; same old story.

Statists: "It's for your own good."

Anarchists: "I know what is good for me. Leave me alone."
@cryptotraveler This is not news, it's entertainment. IIRC, a law was passed in the 70s that made allowed "news" stations to spew BS.